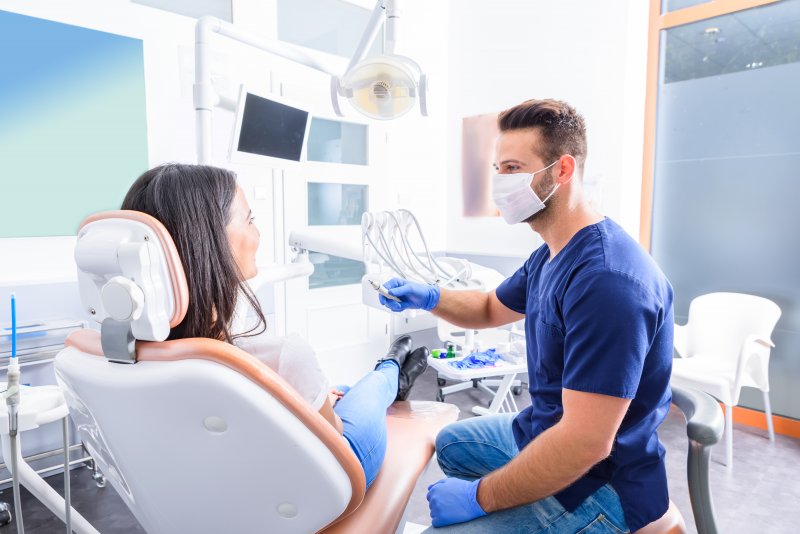 Tooth loss is a common issue people face all across the country. It can be difficult to complete daily tasks, like eating and speaking, when you have gaps in your smile. Fortunately, just because you're missing teeth doesn't mean that you need to go the rest of your life with an incomplete smile. Dental implants have awesome benefits that you can't find anywhere else. With the help of a skilled dentist, preferably with a cone beam scanner, you can get your smile back! Here's why this piece of technology is so helpful in the process.
What Is a Cone Beam Scanner?
Digital X-rays are very useful, and they can give your dentist a lot of insight and information about your smile. However, A cone beam scanner is essentially a large scanner that offers much more detail than any other device in the office. Through the use of imaging software, this scanner can create a panoramic, three-dimensional X-ray of your teeth, jaw, skull, sinus, and facial nerves. Ultimately, they will be able to see anything that's going on near the area where your implant will be placed.
How Do Cone Beam Scanners Help with Dental Implants?
Since this type of scanner takes such detailed images of your mouth, it allows your dentist to build a better treatment plan when placing your implants. This procedure is an advanced oral surgery, and it requires precise planning. When it comes to your placement procedure, no one wants to encounter any surprises.
A cone beam scanner is able to give implants higher success rates because there is a smaller margin of error. Factors like bone density, width, height, and thickness all play a role to determine how exactly the implants should be placed, and whether or not you make a good candidate for the procedure.
What Are the Benefits of Dental Implants?
As previously stated, dental implants offer benefits that you can't find anywhere else. Here are just a few of them:
Increased Comfort: Dentures don't feel exactly like your natural teeth. They shouldn't be causing you any pain, but they aren't the most comfortable thing in the world. Once dental implants completely heal, you will notice that they feel so similar, you may even forget that they aren't natural.
Long-Lasting: Dentures and other tooth replacement options need to be repaired and replaced periodically, but dental implants can last upwards of 25 years or even the rest of your life with proper care. You may never have to worry about your missing teeth again.
Prevents Bone Deterioration: Dental implants are the only tooth replacement option out there that replace the root of the missing tooth, therefore stimulating the jawbone with regular chewing. This prevents the jawbone from shrinking over time.
When choosing an implant dentist, do your research! By opting for a provider who uses advanced dental technology, like a cone beam scanner, you can set your smile up for success!
About the Author
Dr. Joe Ornelas earned his dental doctorate from the Indiana University School of Dentistry and is committed to taking continuing education courses on a routine basis to stay-up-to date with modern dental techniques and technology. Currently, he is a proud member of the American Dental Association, Indiana Dental Association, Northwest Indiana Dental Society, Laporte County Dental Society, and Master Series Study Club. For more information on dental implants or to schedule an appointment at his office in Crown Point, visit his website or call (219) 663-2892.