Porcelain Veneers – Crown Point, IN
Transforming Damaged Teeth into Beautiful Smiles
Veneers
When you smile, you shouldn't have to worry about how it looks! Laughing and flashing your pearly-whites should be a natural and happy occasion, but what if you don't like the look of your grin? Whether it's damaged, decayed, or misshapen teeth, we have a solution! At Ornelas Family Dentistry, Dr. Joe Ornelas offers porcelain veneers in his Crown Point, IN dental office as a comprehensive and effective solution for flawed smiles. If you're unsatisfied with your smile when you look in the mirror, contact our dental office today to take your first step towards a beautiful set of pearly whites.
Why Choose Ornelas Family Dentistry for Porcelain Veneers?
Personalized and precise use of dental porcelain
Modern and state-of-the-art dental technology available
The ability to fix numerous imperfections
Porcelain Veneers are the Top Cosmetic Solution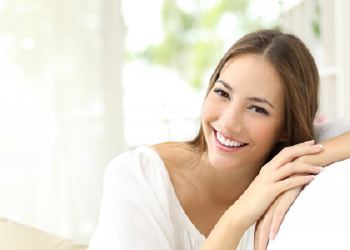 At Ornelas Family Dentistry, we can fix imperfections in your smile with the use of porcelain veneers. These thin shells of dental porcelain are designed to cover the front surfaces of your teeth to conceal numerous flaws. If it sounds like your smile could benefit from this cosmetic transformation, contact our dental office to schedule an appointment. Dr. Ornelas and his highly-trained team will provide personalized care to give you renewed teeth and confidence.
What Can Veneers Fix?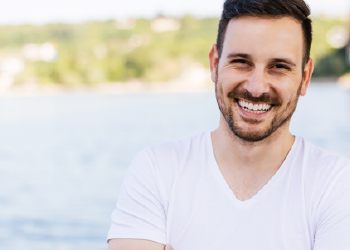 Porcelain veneers are one of the most popular cosmetic services because they can conceal and correct a wide variety of flaws at the same time. Here are some typical dental issues that porcelain veneers can fix:
Minor gaps in between teeth
Cosmetic cracks or chips
Grey or discolored teeth that can't be fixed by whitening
Misshapen teeth
A big advantage of porcelain veneers is that they offer patients an alternative to orthodontics. If you have minor gaps or crooked teeth, porcelain veneers can cosmetically correct your smile.
The Procedure for Porcelain Veneers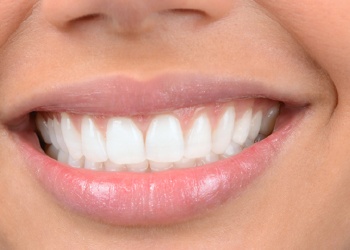 Typically, your veneers can be completed in just two appointments! During the first, Dr. Ornelas will discuss what your ideal smile would look like and remove a very small amount of your tooth structure to make room for your porcelain veneers. He will take precise impressions of your bite to create the most natural-looking veneers possible. You will then be given temporary veneers to wear until your next appointment.
Once your porcelain veneers are created, you'll come back to our dental office for your second appointment. Dr. Ornelas will replace your temporary veneers with permanent ones. After you check out your brand-new smile, you can leave our dental office with renewed confidence and a dazzling grin.
How to Care for Your Porcelain Veneers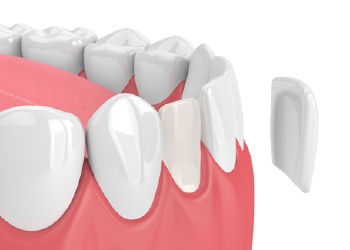 To get the most out of your porcelain veneers, our cosmetic dentist in crown point recommends a thorough brushing and flossing routine. It is also important to use the right products on your new smile. Use a soft-bristled toothbrush with nonabrasive toothpaste to avoid scratching your porcelain veneers. You should brush twice a day, for two minutes each session as well as daily flossing to remove plaque and bacteria from your mouth.
Porcelain Veneers Frequently Asked Questions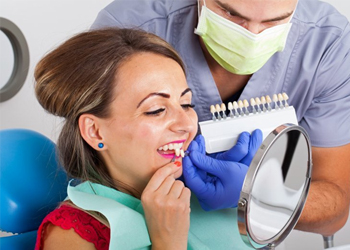 If any dental treatment is the equivalent of "killing two birds with one stone," it would be veneers in Crown Point. With just one simple procedures, they can hide virtually any flaw your teeth might have. However, many patients have a few concerns they want to address before getting veneers, which is understandable. That's why we've answered some frequently asked questions about veneers on this page.
How Long Do Veneers Last?
In addition to being incredibly lifelike, dental porcelain is also quite durable. This allows your veneers to last upwards of 10 years before they need to be replaced. Although, if you follow the aftercare steps listed above, your veneers can last up to 20 years before they require a replacement.
Am I a Good Candidate for Veneers?
Many patients who wish to correct aesthetic imperfections in their grin would make good candidates for veneers. However, it's important that your mouth is infection-free before undergoing a cosmetic procedure. Otherwise, you'd just be covering up the problem instead of treating it. Any cavities or instances of gum disease will have to be addressed prior to receiving veneers.
Also, if you suffer from bruxism (unconscious teeth grinding or jaw clenching, usually while sleeping), you're at risk for damaging your veneers. Dr. Ornelas may have to prescribe a nightguard to provide cushioning and keep your veneers from fracturing. Lastly, certain bite alignment issues may impact the success of your veneers. These issues will be addressed during your consultation.
What's the Difference Between a Veneer and a Dental Crown?
A dental crown, sometimes referred to as a "cap," is a restoration that fits over the entire visible portion of the tooth. In addition to improving a tooth's appearance, it can also heal structural flaws and protect it from further damage. By contrast, a veneer only covers the front section of the tooth and typically only corrects cosmetic problems.
Does It Hurt to Get Veneers?
During the preparation and placement phase of getting veneers, you shouldn't experience pain. We'll administer a local anesthetic beforehand to minimize your discomfort. However, it's possible that you might experience some soreness or sensitivity for the next few days, especially if you received several veneers at once. This should fade in less than a week. In the meantime, you can take over-the-counter pain medications as needed.
How Much Do Veneers Cost?
Because each veneer is custom-made, this treatment comes with no definitive cost. The price you'll pay will depend on how many veneers you're receiving, as well as whether you'll need any preliminary treatments first, like fillings or gum disease therapy. We'll give you a more personalized cost estimate during your consultation. While cosmetic treatments like veneers are unlikely to be covered by dental insurance, our team can thoroughly evaluate your plan and help you maximize any benefits you have available.