Cost of Porcelain Veneers – Crown Point, IN
Get a Beautiful Smile with Veneers
Cost of Veneers
If you have a less than perfect smile, you're not alone. Many adults don't like the appearance of their teeth either, but you don't need to be embarrassed by them anymore. You can get a picture-perfect smile with veneers. You can correct several issues at once using just one minimally invasive treatment. It's normal to be concerned about the cost of porcelain veneers in Crown Point, IN; however, there's nothing to fear. We have the affordable solutions you need to transform your smile without worrying about draining your wallet.
Types of Porcelain Veneers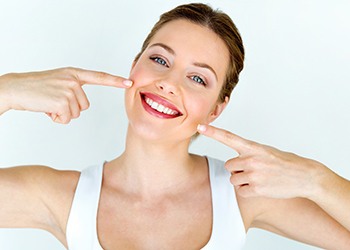 Believe it or not, there are several types of veneers. While they all provide the same amazing benefits, there are some differences with their cost. One of the biggest factors to influence the amount you'll pay is the material used to make them, such as:
Composite: They are applied and sculpted during your appointment to fix minor aesthetic issues, like chips or cracks. Composite veneers are the cheapest, but they are prone to staining if you aren't careful.
Porcelain: Each veneer is custom-made from porcelain to fit your tooth, which closely mimics your enamel. While they can be the most expensive option, they look natural and can last for a decade or longer with the right care.
Instant: They are made from a material between porcelain and composite. Instant veneers are also pre-made but come in a variety of styles and shades. They are less expensive than porcelain and can be completed in a single visit.
What are the Stages of Porcelain Veneers Treatment?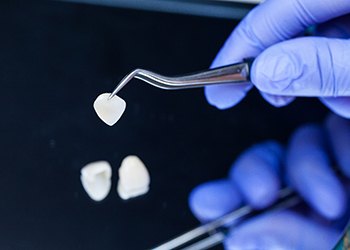 Many patients choose veneers because they can be completed in 1-2 appointments. This saves time and money while allowing you to achieve your dream smile quickly. To begin the process, you'll first need a consultation to ensure you're a candidate for veneers.
After evaluating your concerns and discussing your goals, we'll explain your options and create a customized plan. No matter the type you choose, you'll need a little pre-work before bonding your veneers, like a cleaning, gum recontouring, or etching your enamel.
If your veneers can't be fitted the same day, we'll attach temporary ones until the dental lab has finished creating your new smile. Once they are ready, you'll return to our dental office to have them bonded in place.
Are Porcelain Veneers Worth the Investment?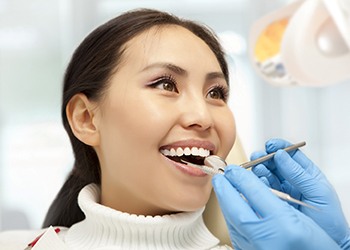 You can't put a price tag on confidence to invest in your self-esteem and your outlook on life. Veneers are also cost-effective because they can correct various issues using just one treatment. In addition, veneers can last for an average of 10 years to save money long-term.
Does Dental Insurance Cover Porcelain Veneers?
Every policy differs, but it's rare for an insurance carrier to cover elective treatments; however, there are some exceptions. If applicable, we'll help you maximize your policy. We are in-network with Delta Premier and Cigna to lower the amount you need to pay. We offer several payment options for any remaining balance, including third-party financing.
If you're ready to love the smile you see in the mirror, we can help. Contact our dental office today to schedule your consultation for veneers.