Delta Premier – Crown Point, IN
Learn More About the Benefit of Delta Premier Plan (H2)
Your smile can stay healthy for a lifetime if you care for your teeth and gums correctly over the years. Brushing and flossing are important, but they are only half the attention your smile needs to maintain optimal dental health. In addition to your oral hygiene at home, the American Dental Association recommends you visit your dentist at least twice a year for a cleaning and checkup. It's easier than ever to get the services you need when choosing a Delta Premier dentist in Crown Point. You'll benefit from affordable, comprehensive care for lasting dental health.
Delta Premier Coverage Availability & Fees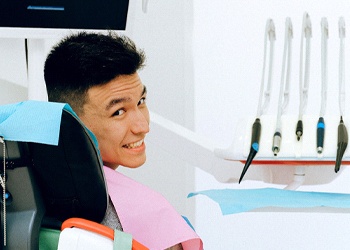 Delta Premier is a leading provider of dental coverage across the nation. With budget-friendly plans for individuals and families, you'll have access to the services you need for discounted rates. Although every plan differs, most include:
100% preventive care
80% minor restorative care
50% major restorative care
Every month, you'll pay your premium to enjoy a variety of benefits, like complete preventive services. You can get the cleanings and checkups you need to maintain a healthy smile to lower your long-term oral health expenses. In fact, every $1 spent on prevention can save as much as $50 on restorative dentistry. Routine care allows your dentist to monitor your oral health to detect any issues while they are still small. This lessens the likeliness of needing a costly treatment down the road.
Even with the best prevention, a problem can arise. It doesn't need to be left untreated. After reaching your annual deductible, you're given an allowance to help offset the costs of your procedures until hitting your yearly limit.
To make the most of your benefits, Delta Premier recommends you choose a dentist who is in your network; however, you have the freedom to visit any location that accepts your coverage. We work with both in-network and out-of-network patients to keep our services affordable.
Unfortunately, less than 3% of people use all their annual coverage because they aren't sure how their benefits work. We know dental insurance can be confusing, but you don't have to navigate your policy alone.
Meet Mary Beth – Dental Office Manager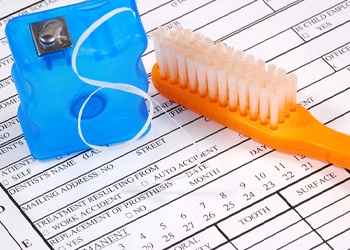 Our dental office manager is here to help you make the most of your dental insurance. She has over 30 years of experience in dentistry. She has undergone continuing education to achieve advanced certifications, including HIPAA training and ADA Coding. Mary Beth will work on your behalf with Delta Premier to help you maximize your policy. She will take the time to explain how your benefits are being used and if you owe a remaining balance. If there's any out-of-pocket expense, she will help you find the solutions you need to achieve a healthy smile without breaking the bank.
Schedule an Appointment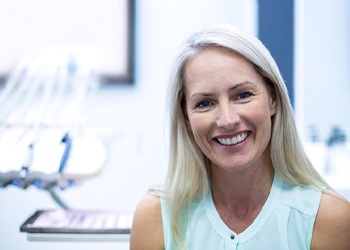 If you have any questions about your dental insurance in Crown Point, or if it's time for your next visit, contact our dental office today to speak with a member of our team. We'll help you reach your dental goals using your insurance coverage.