Meet Our Talented Dental Team
Meet the Team
Here at Ornelas Family Dentistry, we've built our team with the patient in mind. Working with our patients and getting to know them over time is a shared passion of our team. Visit our dental office and experience the best dental care team around!
Mary Beth, Dental Office Manager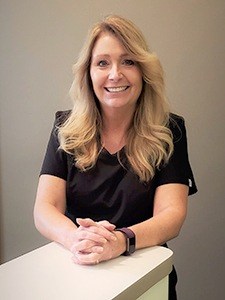 Mary Beth is a people person and she loves interacting with patients. Originally from Chicago, Mary Beth has been working in dentistry for 30 years. She strives to be one of the best in the business, and has achieved advanced certifications including HIPAA Training, Pride and Senate Management Training, and ADA Coding trading. You can't get anything past Mary Beth.
Mary Beth enjoys time with family and friends, walking and cooking during the weekends. She's been married to her husband for 36 years and her family includes her two adult sons and two dogs.
Pam, Dental Assistant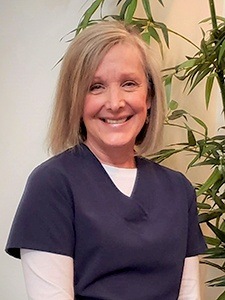 With Pam - your in safe hands. Pam has been working in dentistry for 42 years, and has gained the experience needed to help patients with any of their problems, even if they aren't dental related! She looks forward today because each day brings its own challenges, new faces - no two days are alike. Pam's passion for dentistry and helping patients is evident in her continual education, including classes, seminars and conventions.
Pam is from Crown Point and graduated from Griffith High School. Outside of the dental office, she enjoys the lake, and trying out wineries, breweries and restaurants. If she wants to get away, she'll take a day over the border in Michigan with her husband Jeff.
Jeff and Pam's love story could be a movie - they met in Kindergarten, but kindled their relationship during their 20 year high school reunion, and have been together ever since. Their beautiful family includes Jeff's two kids and three awesome grandchildren.
Tracy, Dental Hygienist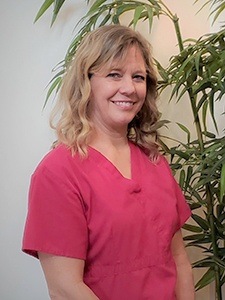 Tracy is from nearby Merrillville and studied at Indiana University Northwest for both college and dental school, and we're proud that she's part of our dental office. With 29 years in dentistry, we lean on Tracy's experience to give our patients a great experience when they're in the chair. She loves developing good report with patients, giving them advice, and seeing the positive results of good oral hygiene care.
Tracy is an outdoors-woman - enjoying biking, hiking, boating and fishing. Her husband, son and daughter also enjoy taking care of their dog Ross and horses Stick and Duke. Every year, she asks Dr. Ornelas when the dental office will have its first annual "Bring your Horse to Work Day".