Tooth Extractions – Crown Point, IN
Comfortable, Yet Comprehensive Tooth Removal
Tooth Extractions
Dr. Ornelas and his team do everything possible to save teeth through restorative dental services and consider removal of teeth as an absolute last resort. With that said, sometimes teeth are damaged beyond the point of saving and require extraction to protect the rest of the mouth. If you're told that an extraction is the best treatment option going forward, read on to learn what to expect ahead of your procedure and how we make it as smooth and comfortable as possible.
Reasons Why Tooth Extractions Are Necessary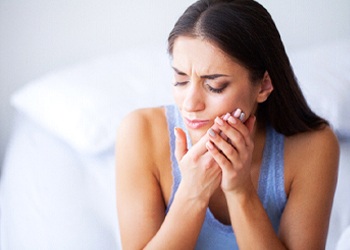 Tooth removal is not necessarily a common treatment, but there are many reasons why a tooth is beyond saving or extracted. For example, your tooth in question may be:
Too damaged by severe decay or gum disease
Removed to make room for orthodontic treatment
Impacted (or trapped underneath an existing tooth or gum tissue)
Removed to make room for a denture
A baby tooth that won't fall out on its own
Keep in mind that infections are one of the most common reasons why teeth are removed because they pose a risk to existing healthy teeth. While it's not ideal, it's better than allowing the infection to spread and risk additional damage to your mouth.
The Process of Removing a Tooth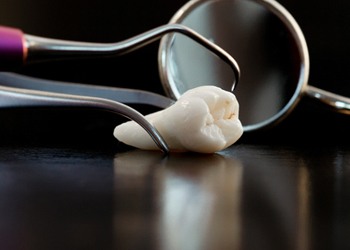 After confirming an extraction is the best treatment option, we'll administer a local anesthetic to the area around your tooth to prevent any sensations from being felt throughout the process. To loosen the tooth, a dental elevator is used to gently remove it from the periodontal ligament. This portion is what keeps your tooth in place. Once loosened, we'll use a pair of dental forceps to grab and wiggle the tooth out as carefully as possible. From there, you'll be asked to bite down onto a gauze pad so the socket can begin to heal.
Following your tooth extraction, you'll want to start thinking about plans to replace your tooth in the near future. Once a tooth is removed, bone tissue can begin to diminish and neighboring teeth can start to shift into the open space. Depending on the treatment you choose, you can prevent both of these side effects that come with tooth loss.
Tooth Extraction Aftercare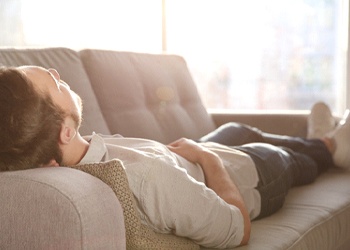 Pay close attention to the aftercare steps we provide after your tooth extraction. On top of keeping the extraction site clean, you'll need to commit to the following:
Replacing your gauze pad as needed
Applying a cold compress to your face to bring down swelling
Taking all prescribed medications
Rinsing your mouth out with salt water (or a prescription oral rinse)
Avoiding all tobacco products
Avoiding the use of straws for at least two to three days
Propping your head up while sleeping
Resting and avoid strenuous activities
Drinking plenty of fluids over your recovery period
Performing oral hygiene while using caution around the treatment site
Understanding the Cost of Tooth Extractions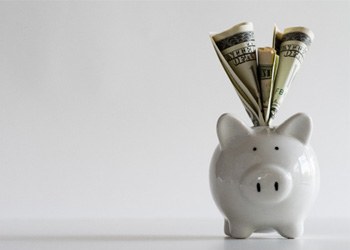 A tooth extraction is never your dentist's first choice, but sometimes one is needed to keep the rest of your smile healthy. If you think that you may need a tooth extraction cost is a very important factor. We won't be able to tell you the exact cost of your extraction until we examine your smile, but here are some things to take into consideration in the meantime.
Factors That Can Affect Tooth Extraction Cost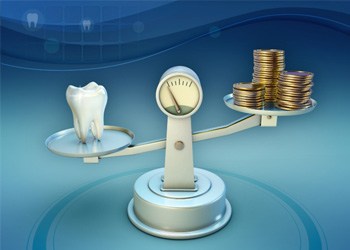 Once we've had the opportunity to access the tooth in question, we can determine the cost of your tooth extraction. Here are the main factors that will influence the cost:
Location: The location and type of tooth that needs to be removed will influence the cost of your extraction.
Quantity:The more teeth that you are having extracted, the more the treatment is going to cost.
Complexity:Some extractions are more complex than others. This will contribute to the cost. For example, an impacted tooth extraction tends to have a higher cost when compared to a simple extraction.
Does Dental Insurance Cover Tooth Extractions?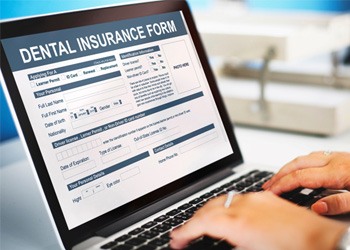 It is common for dental insurance to cover about half of the cost of a tooth extraction after your deductible has been met. However, there could be limits in place that cover only a certain number of teeth or a waiting period before your coverage kicks in. Every plan is different, so it's important to confirm with your insurance company first. If you need any help understanding your plan, we would be happy to help!
Other Options for Making Tooth Extractions Affordable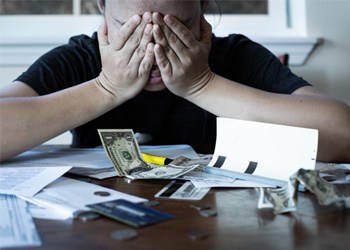 If you don't have dental insurance, this doesn't mean you will be completely left on your own. With our In-House Dental Savings Plan, you can save 15% on all restorative dentistry procedures. We also work with CareCredit – a third-party financing company that can split the cost of your treatment into manageable monthly installments with little-to-no interest. For more information about your financial options, don't hesitate to talk to one of our friendly team members!
To find out exactly how much you can expect your extraction to cost, give us a call. We're happy to help restore the health of your smile!
Tooth Extractions FAQs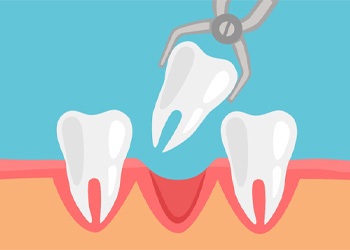 Since tooth extractions aren't typically as routine as treatments like checkups or fillings, it's natural for patients to have questions about this procedure. As always, our team is available to provide the specific answers you're looking for at your initial appointment or, in some cases, over the phone. However, we know that some patients really value being able to do their research online first. For this reason, we've responded to a few of the most frequently asked questions about tooth extractions in Crown Point below.
Does Getting a Tooth Pulled Hurt?
Before the procedure, your mouth will be numbed with a local anesthetic by Dr. Ornelas. It will help you feel comfortable during the extraction, and you shouldn't notice any pain at all! However, expect some soreness and discomfort in the first few days following the extraction. You can easily manage your symptoms by diligently following the aftercare instructions you are given. Taking proper care of your mouth after extraction will not only promote faster healing but lower your risk of infection. If your pain worsens or you begin to exhibit other symptoms like developing a fever, contact our office right away for assistance.
How Should I Prepare for My Tooth Extraction?
Preparing for your tooth extraction is just as important as taking the right steps for recovery after the procedure. Before your extraction, we'll answer any questions you have and explain how you can prep for your appointment. Our team here at Ornelas Family Dentistry will provide you with specific instructions like only drinking water or picking up prescription medication. Make sure you have arrangements for someone to drive you home after the appointment since you'll likely receive local or general anesthesia.
What's the Recovery for Tooth Extractions Like?
Once the procedure is complete, your emergency dentist in Crown Point will give you a list of aftercare instructions. These are designed to help you prevent infection and heal comfortably. Some of the most important best practices are getting plenty of rest, keeping your mouth clean, sticking to soft foods, not spitting, and refraining from tobacco use. To keep discomfort at bay, you can place a cold compress against the outside of your cheek for 10 minutes at a time and take over-the-counter pain relievers as instructed. Around the three-day mark, you should begin to feel better.
What Are My Options for Replacing a Missing Tooth?
Filling the gap in your smile following a tooth extraction is essential for both appearance and function. For this reason, we will recommend a dental bridge, dentures, or dental implants. While dental bridges can replace 1-4 teeth, they need to be in a single row for this tooth-replacement solution. Partial and full dentures are a tried-and-true choice that can address moderate or severe tooth loss but cannot stimulate your jawbone to prevent bone loss. Fortunately, dental implants can effectively replace one, a few, or an entire arch of teeth. Since the implant posts are inserted directly into the jawbone, they are incredibly lifelike, extremely stable, and able to last for 20-plus years with proper care.