Tooth Extractions – Crown Point, IN
Comfortable, Yet Comprehensive Tooth Removal
Tooth Extractions
Dr. Ornelas and his team do everything possible to save teeth through restorative dental services and consider removal of teeth as an absolute last resort. With that said, sometimes teeth are damaged beyond the point of saving and require extraction to protect the rest of the mouth. If you're told that an extraction is the best treatment option going forward, read on to learn what to expect ahead of your procedure and how we make it as smooth and comfortable as possible.
Reasons Why Tooth Extractions Are Necessary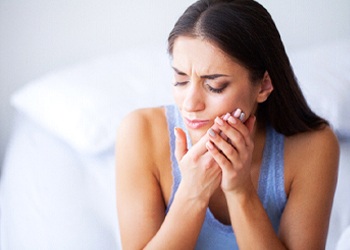 Tooth removal is not necessarily a common treatment, but there are many reasons why a tooth is beyond saving or extracted. For example, your tooth in question may be:
Too damaged by severe decay or gum disease
Removed to make room for orthodontic treatment
Impacted (or trapped underneath an existing tooth or gum tissue)
Removed to make room for a denture
A baby tooth that won't fall out on its own
Keep in mind that infections are one of the most common reasons why teeth are removed because they pose a risk to existing healthy teeth. While it's not ideal, it's better than allowing the infection to spread and risk additional damage to your mouth.
The Process of Removing a Tooth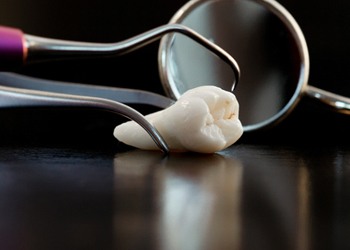 After confirming an extraction is the best treatment option, we'll administer a local anesthetic to the area around your tooth to prevent any sensations from being felt throughout the process. To loosen the tooth, a dental elevator is used to gently remove it from the periodontal ligament. This portion is what keeps your tooth in place. Once loosened, we'll use a pair of dental forceps to grab and wiggle the tooth out as carefully as possible. From there, you'll be asked to bite down onto a gauze pad so the socket can begin to heal.
Following your tooth extraction, you'll want to start thinking about plans to replace your tooth in the near future. Once a tooth is removed, bone tissue can begin to diminish and neighboring teeth can start to shift into the open space. Depending on the treatment you choose, you can prevent both of these side effects that come with tooth loss.
Tooth Extraction Aftercare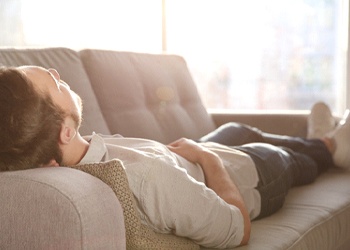 Pay close attention to the aftercare steps we provide after your tooth extraction. On top of keeping the extraction site clean, you'll need to commit to the following:
Replacing your gauze pad as needed
Applying a cold compress to your face to bring down swelling
Taking all prescribed medications
Rinsing your mouth out with salt water (or a prescription oral rinse)
Avoiding all tobacco products
Avoiding the use of straws for at least two to three days
Propping your head up while sleeping
Resting and avoid strenuous activities
Drinking plenty of fluids over your recovery period
Performing oral hygiene while using caution around the treatment site