Emergency Dentistry – Crown Point, IN
Tooth Pain? Dental Injury? We Can Help
Emergency Dentistry
At Ornelas Family Dentistry, we understand that dental emergencies rarely seem to happen at a convenient time. When you or a loved one is experiencing the symptoms of a traumatic accident or advanced infection, you need relief now, not in days or weeks. That's why Dr. Ornelas provides urgent care as soon as possible, even making time for same-day appointments. Our team members can also assist families over the phone, providing first-aid guidance if you're unable to reach the dental office right away. If you're located in our community, don't hesitate to contact us for emergency dentistry in Crown Point, IN!
Why Choose Ornelas Family Dentistry for Emergency Dentistry?
Same-Day Appointments
Digital X-Rays For Precise, Safe Diagnostic Care
Advanced Reconstructive Services Available
Unparalleled Experience & Qualifications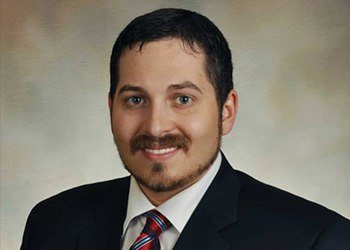 Dr. Ornelas has been practicing dentistry for several years now, and his dedication to lifelong learning allows him to provide a wide spectrum of general and specialty services alike. In addition to clinical skill, he is dedicated to providing outstanding convenience to patients and families desperately in need – whenever possible, he will welcome you in for emergency care on the same day as your initial call, using advanced digital X-rays to assess the severity of damage/decay and provide long-lasting relief.
Dental Accidents & Facial Trauma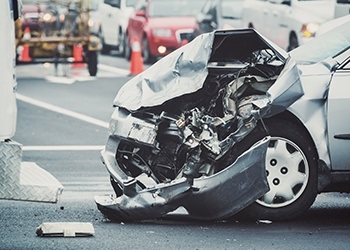 Sports injuries, rough tumbles, car accidents – all of these frightening situations can lead to cracked, fractured, or even entirely knocked-out teeth in the blink of an eye. The most important first step is to stay calm. Then, pick up the phone and contact Ornelas Family Dentistry without delay. Gently rinsing the mouth can remove blood, and using a cold compress will keep any facial swelling to a minimum. If a full tooth or large pieces of one have come loose, handle them by the crown (the white portion) and place them in milk to keep them moist – this will increase the chances of a successful reattachment if you're able to reach help quickly.
Dental Emergencies Due to Oral Care Neglect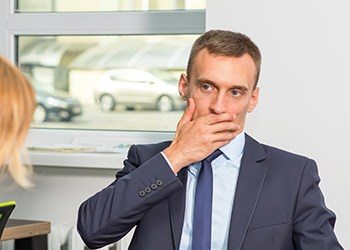 Unlike physical injuries, "toothaches" tend to build and build over time until the pain can no longer be ignored. In some cases, this kind of discomfort may be caused by a stray piece of food or foreign debris that's gotten caught against the gum tissue – flossing and rinsing thoroughly can rule out this possibility. The more likely cause is that serious decay is present in one or more teeth, and patients will need intervention sooner rather than later to preserve the hurting structure. Don't hesitate to contact our Crown Point dental office right away!
Root Canals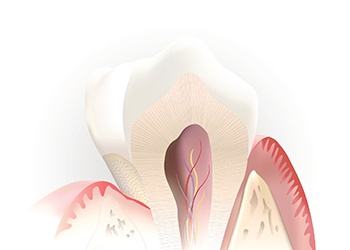 When an advanced dental infection is present, root canal therapy can help revitalize and preserve the natural tooth. Dr. Ornelas will use special instruments to access the inner chamber and thoroughly remove diseased pulp and bacteria, replacing it with a very similar biocompatible substitute before sealing the tooth to minimize the risk of further harm. The placement of a brand-new dental crown on top will likely be the final touch in order to rebuild the tooth's full shape and protect the treated area.
Tooth Extractions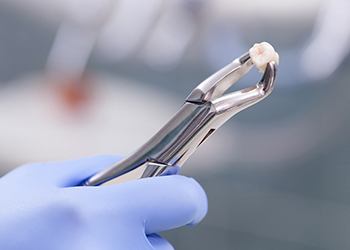 Maintaining natural teeth is almost always the ideal outcome, which is why our Crown Point team works so hard to help patients achieve this goal, even after serious dental injuries and advanced decay. However, there are some cases where extraction can become an unfortunate necessity:
When a late-stage cavity is present
When advanced gum disease is present
When orthodontic treatment is necessary and there is not enough room in the mouth to accommodate the required tooth movement
When a "baby" tooth needs to be eliminated to make room for the erupting "adult" tooth.
Dr. Ornelas will be sure to promote your comfort and safety throughout this procedure, as well as start working on a proper restorative replacement (if needed) without delay so that your smile isn't left incomplete for long.
How to Prevent Dental Emergencies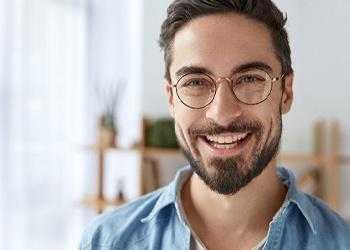 While it can be difficult to avoid 100 percent of dental emergencies, especially if you regularly play contact sports, there are ways to dramatically reduce your risk. For example, you should always wear a mouthguard if you plan on participating in an activity where the chance for impact is high. Furthermore, if you are prone to teeth grinding, we recommend that you wear a nightguard while you sleep to prevent stress on your enamel and jaw joints. Below you will find various tips to help you prevent dental emergencies in Crown Point. Should you have additional questions, please don't hesitate to contact our dental office.
Learn More About How To Prevent a Dental Emergency
Visit Your Dentist Regularly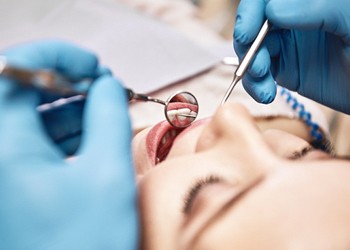 When it comes to avoiding tooth decay, gum disease, oral cancer, and the possibility of a dental emergency, one of the most proactive steps you can take is to maintain your regular dental checkups and cleanings. These six-month appointments allow us to check for any problems that could cause your teeth to weaken, your bone to deteriorate, or your gums to recede and face infection. With regular cleanings, you'll put your oral health right on track while reducing your risk for possible emergencies later on.
Maintain Good Oral Hygiene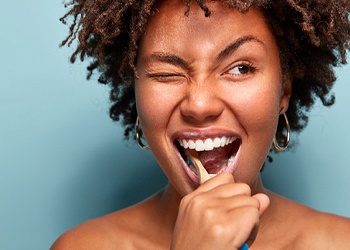 While you can trust that our team will properly care for your teeth and gums twice a year, you'll need to make sure you're practicing good oral habits at home, in-between appointments. By brushing twice a day for two full minutes, using fluoride toothpaste to combat tooth decay and strengthen enamel, flossing at least once a day, and rinsing with an antimicrobial mouthwash, you can eliminate bad bacteria and avoid the potential for cavities and gum disease as well as bad breath. As a result, you can also reduce your risk for severe toothaches that can be the result of an underlying infection.
Stick to a Nutritious Diet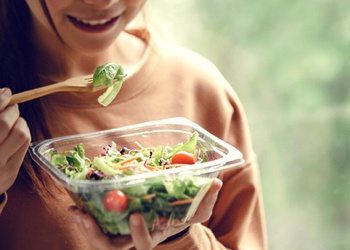 Eating too much sugar and starch can cause cavities to form. Snacking on hard, crunchy foods can cause your teeth to break, chip, or become fractured. There is something to be said for eating healthy, and it's not just keeping your waistline in check. By incorporating healthier alternatives into your diet (i.e., leafy greens, lean proteins, fruits, vegetables, low-fat dairy), you can not only avoid adding weight to the scale, but you'll also be taking better care of your teeth and avoiding a potential trip to your emergency dental office in Crown Point.
Wear a Mouthguard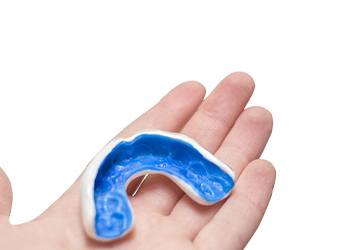 If you are an avid sports player or prone to grinding your teeth at night, its' time to consider wearing a mouthguard. These custom-made oral appliances can safeguard your smile while on the field or while you sleep throughout the night. Designed to prevent your teeth from coming into contact with each other, a mouthguard can lessen the impact and prevent severe oral injury should you endure a hard hit while playing sports. They can also reduce potential wear and tear on your teeth while you sleep and lessen your chances of chronic jaw pain.
Use Tools to Open Packages, Not Your Teeth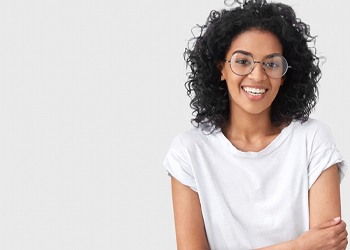 While it is true that your tooth enamel is strong, it is not designed to tear open packages or open containers. Instead, those should be left to the real tools (i.e., scissors). Your teeth should only be used to eat with. Anything else can pose a serious risk that results in chips, breaks, fractures, or weakens tooth enamel. To avoid a trip to see your emergency dentist, make sure you take a few extra minutes to find the right tool to do the job.
Understanding the Cost of Emergency Dentistry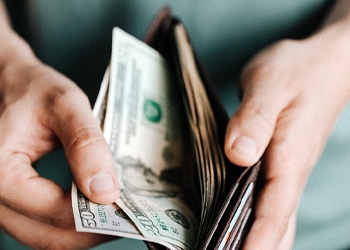 A dental emergency is stressful enough without having to worry about how you're going to pay the bill. Don't fret, we strive to keep our services affordable for everyone, which is why there's not a flat fee for emergency care. Every situation differs, so there are multiple factors affecting the cost of emergency dentistry in Crown Point. After examining your mouth, we'll provide you with an estimate and explain your payment options.
Learn More About How the Cost of a Dental Emergency
Every Dental Emergency is Different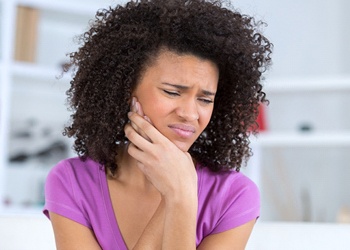 No two dental emergencies are identical. Not to mention, everyone's mouth is unique. As a result, there's not a pre-determined fee for emergency services because every patient's needs differ. Your emergency dentist in Crown Point will examine your mouth and learn more about your preferences to stop your pain and save your smile. While every case is different, common treatments needed can include:
Tooth extractions
Root canals
Dental crowns
TMD therapy
And more
You'll know exactly what you'll have to pay before committing to any treatment, so a large dental bill will be the last thing on your mind.
Does Dental Insurance Cover Dental Emergencies?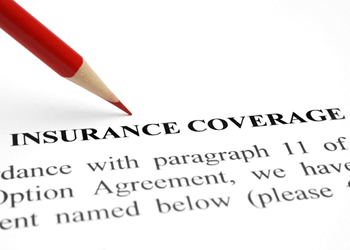 Most dental plans offer some coverage for emergency services, like the consultation. You can also use your dental insurance to offset the amount you pay for restorative treatments needed to fix the issue, like a crown. After reaching your deductible, you can use your annual allowance to lower the amount you pay out-of-pocket. Your coverage can pay up to 80% of the expenses until hitting your limit. A member of our team will help you maximize your dental insurance to rehabilitate your smile without draining your wallet.
Other Options for Making Dental Emergencies Affordable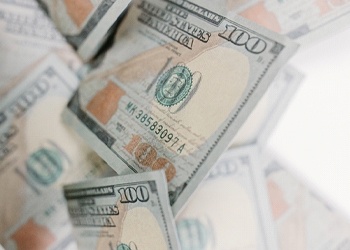 In addition to your dental insurance, our office also accepts various payment methods, including:
Traditional Payments: We accept all forms of traditional payments, including cash, checks, and credit cards.
Third-Party Financing: Pay for your new smile using monthly installments.
In-House Savings Plan: Benefit from reduced rates for common services after paying a membership fee.
A member of our team will sit down to explain all your options to treat your dental emergency, even if money is tight.
Taking Care of Your Smile Can Save You Money
You can't always stop a dental emergency from interrupting your day, but you can take several steps to lessen your risk of one. Most issues requiring urgent attention result from a previous untreated dental problem, like a cavity. You can keep your smile healthy to avoid an unplanned trip to your dentist by brushing and flossing at home. Don't forget to visit your dentist at least twice a year for a cleaning and checkup.
It's also best to avoid anything that may damage your smile, like sugars and starches. Besides a healthy diet, don't use your teeth as tools or chew on inedible objects. If you have a habit of grinding or clenching your teeth, don't wait to see your dentist for a nightguard. Your dentist will also recommend wearing an athletic mouthguard to avoid dental injuries if you play sports.
Emergency Dentistry Frequently Asked Questions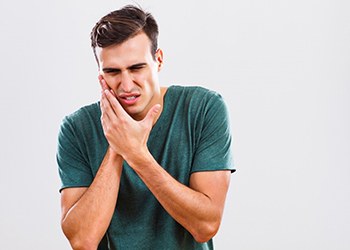 When a dental emergency arises out of nowhere, it can turn what was once a perfect day into a traumatic, anxiety-inducing, and confusing situation. Unfortunately, dental emergencies can never be fully prevented, which is why many of our patients have questions about next steps to take when one occurs. It may help to read through this list of frequently asked questions about emergency dentistry.
Should I Call the Emergency Room?
If you or someone who love experiences a dental emergency, it's imperative that you know where to go in order to receive the best possible care. For a broken jaw, severe head injuries, profuse bleeding, or problems that hinder your breathing, you should head to the ER straight away. These problems could become life-threatening, which is why you should receive expert medical care immediately.
For other situations like broken teeth, a severe toothache, or a knocked-out tooth, it's best to contact your emergency dentist in Crown Point. Dr. Ornelas has the skills and knowledge required to treat a variety of specific dental issues.
Can a Knocked-Out Tooth Be Replanted?
Even though losing a tooth can be incredibly traumatic and painful, the biggest question our patients have is, "Can the tooth be replanted?" The answer is yes, but only if you make it to our dental office as soon as you possibly can. If you can get to us within an hour after the tooth was knocked out, we may be able to place it back in the socket. Any longer than that and we may need to start looking at tooth replacement options.
What Should I Do If My Filling or Crown Comes Loose?
Dental restorations that come loose or fall off entirely can leave the underlying tooth exposed and vulnerable to infection. Not to mention, chewing with the affected tooth can be extremely uncomfortable. Until you can get to our dental office, you can use dental cement (found in most drugstores) to temporarily cover the area and protect your tooth. If you can't find any, a piece of sugarless gum will suffice. This will likely prevent pain or sensitivity to hot or cold temperatures. Just be sure to avoid chewing with that tooth until Dr. Ornelas can permanently reattach the crown or filling.
How Much Do Dental Emergencies Cost?
The cost of treating your dental emergency will vary greatly depending on what situation you're in. For example, a minor infection may only require a round of antibiotics, while a broken tooth may need to be repaired or even extracted and replaced. On the bright side, insurance can alleviate some of these expenses. Our friendly team will be more than happy to maximize your benefits and fill out the paperwork for you!