Metal-Free Dental Restorations -- Crown Point, IN
We Seamlessly Fix Damaged & Hurting Teeth
Metal-Free Restorations
At Ornelas Family Dentistry, our patients don't have to choose between repairing injured teeth and maintaining a natural-looking smile – metal-free restorations provide the best of both worlds! Instead of dark-colored silvers and golds, Dr. Ornelas is proud to offer multiple types of high-quality dental ceramics that are an ideal match for tooth enamel, blending in so beautifully with the rest of your smile once placed that it's likely no one will even notice the addition at all. Contact our dental office today if you have any questions, or if you'd like to schedule an appointment for metal-free dental restorations in Crown Point, IN.
Why Choose Ornelas Family Dentistry for Metal-Free Dental Restorations?
Only The Best Materials, Including BruxZir® Solid Zirconia, E.max Ceramics & More
Working With Trusted Dental Laboratories For Outstanding Results
100% Customization – No "One Size Fits All"
Top-Tier Dental Ceramics
Dr. Ornelas believes that his patients deserve the best, which is why he offers top-tier restorative materials that are known to provide exceptional durability, longevity, and aesthetic value. Brands like BruxZir® Solid Zirconia, EZ (Esthetic Zirconia), and E.max Ceramics ensure a precise color match with your natural smile and also eliminate the dark line of metal that can form around the gum line over time when placing more traditional, porcelain-fused-to-metal crowns. They're less prone to chipping and should function at a very close level to natural tooth enamel, providing plenty of reliable biting strength throughout everyday life.
What are the Benefits of Metal-Free Dental Restorations?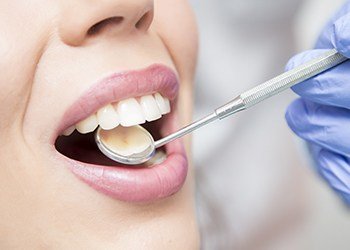 In addition to their visual appearance, here are some other valuable benefits of choosing metal-free materials for your brand-new dental crown, inlay, onlay, or similar restoration:
The new restoration will be lighter and thinner than metal or metal-mixed substances, which means that we can preserve a greater amount of natural dental structure during the placement process. It also means that this style of smile addition is ideal for patients who have very little room between their teeth.
No metal is present to have strong reactions to hot and cold temperatures, allowing the patient to avoid uncomfortable sensitivity when eating.
The 100% biocompatible nature of the restoration is safe for all patients, including those who struggle with allergic reactions to common dental metals.