Preventive Dentistry – Crown Point, IN
We Can Help You Enjoy Lifelong Oral Health
Preventive Dentistry
At Ornelas Family Dentistry, we offer plenty of restorative services to help patients recover from damaged and decayed teeth – but ideally, our goal is to help you avoid those issues in the first place through dedicated preventive dental care! With comprehensive dental checkups, refreshing teeth cleanings, and other likeminded services, we can catch serious problems in their earliest stages and help your smile stay stronger through the years. Contact us today to schedule a first visit with Dr. Ornelas for preventive dentistry in Crown Point, IN.
Why Choose Ornelas Family Dentistry for Preventive Dentistry?
Big Focus On Personalization & Comfort
Experienced & Highly Trained Dentist
We See Children & Adults
Dental Checkups & Teeth Cleanings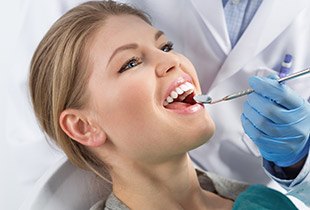 Attending professional checkups and cleanings every six months is strongly recommended by our team – it's the best chance we have to fully understand your oral health from the inside out! Dr. Ornelas will perform an in-depth examination of the teeth, gum tissue, overall bite, existing restorations like crowns and fillings, and more in order to pinpoint any concerning symptoms as soon as they arise and recommend the necessary treatment(s). Then, one of our excellent hygienists will get to work on removing harmful bacterial buildup and polishing away minor stains during a professional cleaning.
Nightguards for Bruxism
Bruxism (teeth grinding) affects patients of all ages, many of whom are blissfully unaware of their condition because they only experience it while asleep. In order to prevent worn-down teeth and excessive jaw pain, Dr. Ornelas will recommend the use of a customized oral appliance. This "nightguard" can be worn comfortably through the night and will provide a sturdy barrier between the rows of teeth, stopping damaging contact before it can start in the first place.
Mouthguards/Sportsguards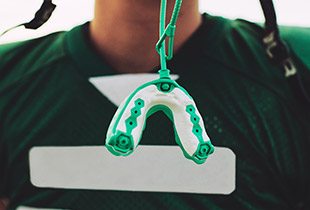 When playing sports where physical contact is a real possibility (whether with objects like balls, hard surfaces, or other players), it's important to keep your smile safe from harm. Dr. Ornelas can design a custom-made mouthguard (also called a "sportsguard") that's miles above what you'd find on the shelf of the local athletics store. Instead of relying on a "one size fits all" device, our appliances are painstakingly designed for each wearer's unique smile, resulting in excellent flexibility, durability, and comfort.
Oral Cancer Screenings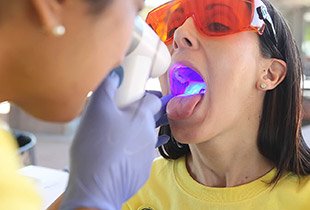 Every hour on average, someone here in the United States dies from oral cancer. What's worse is that most of these cases weren't even properly diagnosed until they'd already reached advanced, destructive stages. At Ornelas Family Dentistry, our team takes your health and safety seriously – that's why oral cancer screenings are an essential part of every routine checkup. Dr. Ornelas will carefully assess the oral tissue for strange sores, discoloration, and other tell-tale signs that could indicate abnormalities. If needed, a biopsy can be arranged to further diagnose your condition.
Fluoride Treatments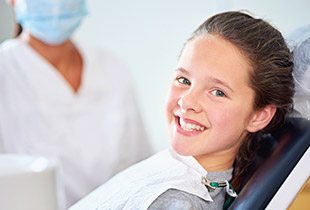 We regularly recommend fluoride treatment to younger patients with smiles that need an extra boost of fortification. Studies show that this natural mineral actually helps to strengthen the enamel and aid with remineralization, reducing the risk of cavities over time. The application process only takes a few minutes here in Crown Point, and the positive benefits can last for several months. Dr. Ornelas may also recommend this preventive treatment for adults with especially sensitive teeth.
Children's Dentistry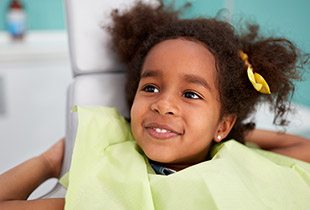 Our team is committed to serving families and patients of all ages – it's right there in our dental office name! When your youngest loved ones are ready to start visiting the dentist's office, we'll be here to greet them with kindness, warmth, and plenty of patience. Our care approach will be personalized to match their current age and level of emotional maturity, featuring services like developmental screenings, gentle cleanings, fluoride treatment, tooth-colored fillings, and whatever else is needed to help their smile grow up safe and strong.
Gum Disease Therapy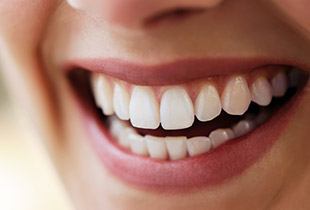 Did you know that 80% of adults over the age of 35 are suspected to suffer from gum disease? This infection is no laughing matter, which is why Dr. Ornelas works so hard to help patients avoid it in the first place through dedicated screenings and in-depth cleanings. If you are already experiencing symptoms like bleeding gums and swollen gum tissue, scaling and root planing is available to remove dangerous plaque and tartar buildup from under the gum tissue, as well as smooth the rough surfaces on the tooth roots that are likely to attract decay-causing bacteria over time.
TMJ/TMD Therapy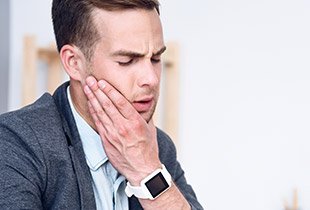 If distracting, chronic jaw discomfort has become an unwanted part of your daily routine, be sure to let Dr. Ornelas know as soon as possible. Your temporomandibular joints (TMJ) may be at fault, which are responsible for helping you eat and speak. Our team can diagnose your condition and recommend personalized therapy to alleviate any strain or damage, helping you finally enjoy a pain-free smile once more.