Dentures – Crown Point, IN
Regain a Comfortable, Confident, and Complete Smile
Do you have a few gaps in your smile? Are you missing an entire arch of pearly whites? If so, you're certainly not alone! Studies report that over 120 million Americans are missing at least one tooth, and more than 36 million don't have any teeth left. Tooth loss can take a huge toll on your confidence and quality of life. That's why at Ornelas Family Dentistry, we're happy to help you regain a comfortable, confident, and complete smile with dentures in Crown Point! These classic restorations are precisely crafted from high quality materials, so they're more lifelike and functional than ever before. Call us today to schedule your consultation to see how dentures can improve your life!
Why Choose Ornelas Family Dentistry For Dentures?
Durable and Beautiful Materials for Seamless Tooth Replacement
Compassionate Dental Team with Years of Experience
Completely Custom-Made Restorations for Your Unique Smile
What Types of Dentures Are Available?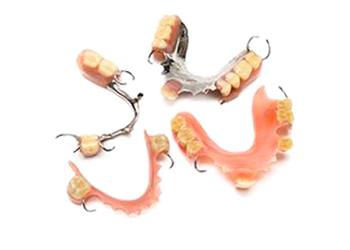 Dentures are a great way to quickly and affordably replace multiple missing teeth. During your consultation, Dr. Joe Ornelas will carefully inspect your mouth and go over all your tooth replacement options. We offer several types of dentures, including:
Partial Dentures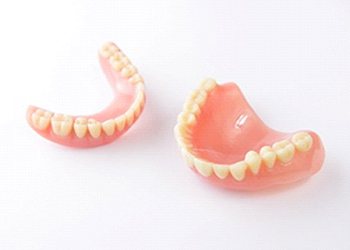 If you're missing several teeth in a row, a partial denture may be a great choice. Much like a puzzle piece, partial dentures are designed to fit perfectly in the empty spaces between your remaining teeth. They're held securely in place with discrete metal clasps that wrap around your natural tooth structure.
Full Dentures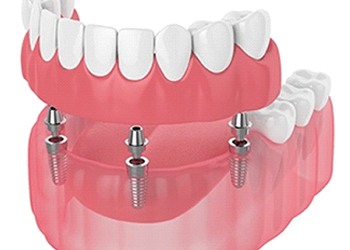 Full dentures can replace an entire arch of missing teeth at once. For this restoration, custom-made replacement teeth are set into an acrylic gum-colored base. The base is precisely crafted to ensure it fits comfortably but snugly on top of your gums. This creates a strong natural suction that firmly holds your new teeth in place.
Implant-Retained Dentures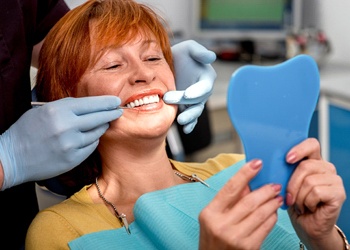 As an alternative to traditional removeable dentures, you could choose to anchor your new teeth into place with dental implants. For this method, several small titanium posts are placed into your jawbone to support your dentures above the gumline. Not only does this make them the most comfortable, stable, and functional option, but dental implants also help preserve your jawbone and facial features.
How Much Do Dentures Cost?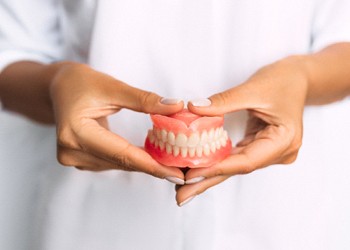 The cost of your dentures will depend on several unique factors, including your oral health, the type of denture you want, and whether you need any preliminary treatments. In most cases, dental insurance will cover at least a portion of the cost of dentures. We'll be more than happy to file your claims for you and ensure you're maximizing your benefits. In addition, we also offer an in-house dental savings plan and financing options through CareCredit. During your consultation, we'll go over your estimate as well as all the ways to make your new smile as affordable as possible.
What Are the Benefits of Dentures?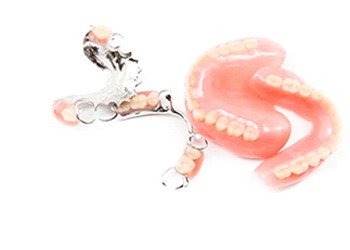 Improved appearance and beautiful results: The materials that modern dentures are made of are well-known for their natural appearance, durability, and resistance to stains.
Restored function and easier day-to-day life: With dentures, you'll be able to speak clearly, chew easily, and enjoy a full, varied diet.
Quick, cost-effective treatment: Traditional dentures can help you regain your smile right away and are one of the most affordable tooth replacement options.
Are you missing teeth? Give us a call today to restore your smile with dentures!