Root Canal Therapy – Crown Point, IN
Fast Relief for Hurting Teeth
Root Canal Therapy
Do you have a painful toothache that just seems to be getting worse? Unfortunately, your teeth can't heal themselves, so unlike a bruise or cold, your toothache isn't likely to go away on its own. In fact, if your dental pain is being caused by an infection inside your tooth, you could eventually lose your tooth, infect the surrounding teeth, and experience a higher risk of serious health conditions! At Ornelas Family Dental of Crown Point, we offer fast relief for hurting teeth in the form of quick and gentle root canal therapy. Read on to learn more about this virtually painless toothache treatment and give us a call to schedule your next appointment.
Why Choose Ornelas Family Dental of Crown Point For Root Canal Therapy?
#1 Advanced Dental Technology for Fast, Precise Treatment
#2 Highly Experienced Dentist Focused on Your Comfort
#3 Same-Day Emergency Appointment for Hurting Smiles
Do I Need Root Canal Therapy?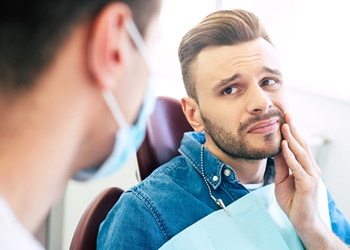 Not every toothache needs to be treated with root canal therapy. However, you may need this tooth-saving service if you're experiencing:
Severe, long-lasting, or worsening tooth pain
A sharp, stabbing pain when biting down
Tooth sensitivity that lingers for 30 seconds or more
Darkening, discoloration, looseness, or numbness in one tooth
A small, pimple-like bump on the gums
However, the only way to know for sure if you need root canal therapy is to come see us for an evaluation. The longer you wait to seek treatment, the more likely it is that the issue will get worse, so don't delay contacting us if you notice any of the above symptoms.
The Root Canal Process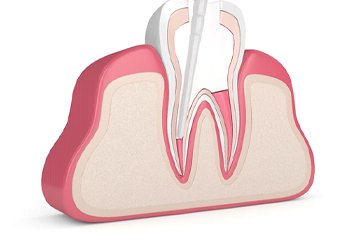 It's no secret that root canal therapy has a bad reputation for being painful. We're here to put your mind at ease and let you know that root canals are nothing to be afraid of. Thanks to modern dental equipment and reliable numbing medication, most patients find that the experience is no worse than getting a large filling. What's more, root canal therapy offers quick and effective pain relief for horrible toothaches.
When the time comes for your appointment, we'll settle you into the examination chair and Dr. Ornelas will administer medication that will thoroughly numb your mouth. From there, he will create a small hole in the painful tooth and use specialized tools to remove all the decayed and infected tissue. Next, he'll sanitize the inside of your tooth and refill it with a biocompatible material. Lastly, to strengthen the tooth and protect it from infections in the future, we'll likely cap the repaired tooth with a custom-made dental crown.
How Root Canal Therapy Can Make Your Life Better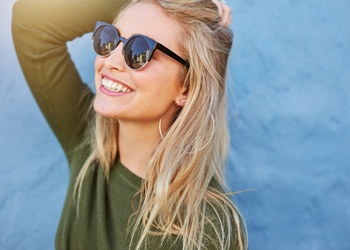 Root canals are designed to stop dental infections in their tracks, quickly relieving pain and protecting your tooth from extraction. When you get root canal therapy, you'll enjoy benefits like:
No more pain! You'll be able to go back to eating, speaking, sleeping, and going about your daily life without dental pain.
Your tooth will look and feel its best once again. Not only will the repaired tooth be free of infection, but the custom-made dental crown will renew its strength and appearance as well.
Avoid serious complications in the future. Untreated dental infections can cause tooth loss and systemic health issues. Treating your tooth with a root canal will help you avoid these problems and prevent the complications that accompany tooth extractions.