Cosmetic Dentistry- Crown Point, IN
Achieve The Smile You've Always Wanted
Cosmetic Dentistry
Unfortunately, even healthy teeth can fall victim to stains, chips, and other wear-and-tear over the years, leaving patients feeling self-conscious about their appearance. At Ornelas Family Dentistry, we'd be happy to help you explore our cosmetic dentistry options during a consultation and find the perfect combination of dental services that brings back your smile's attractive, confident glow. Please contact us today to schedule a time to visit, or if you have any questions – Dr. Ornelas can't wait to welcome you in to discuss your options for cosmetic dentistry in Crown Point, IN!
Why Choose Ornelas Family Dentistry for Cosmetic Dentistry?
Top-Tier Ceramic Materials For Highly Attractive Restorative Solutions
Straighten Teeth Without Metal Brackets & Wires
Preview Your Future Appearance With State-of-the-Art Virtual Smile Design
Porcelain Veneers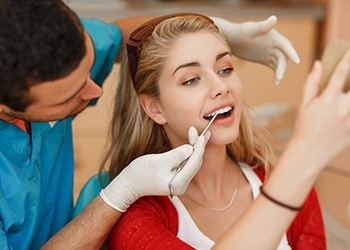 Veneers are a highly popular cosmetic service because they're very comprehensive – their placement can correct a large number of dental flaws all at once in just a few convenient appointments. They're designed as ultra-thin shells that are placed directly over the front surfaces of teeth, creating a new, flawless appearance that still functions properly and appears beautifully natural. Many patients even enjoy using veneers as "instant orthodontics," fixing crooked teeth and noticeable gaps without having to spend years wearing traditional braces.
Learn More about Porcelain Veneers
Metal-Free Dental Restorations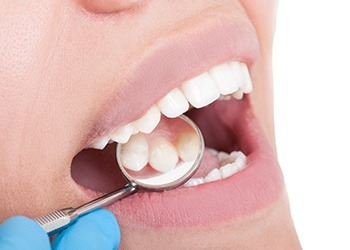 At Ornelas Family Dentistry, we're proud to offer patients the best restorative materials in the oral healthcare world today when it comes to replenishing strong, confident dental structure! Brands like BruxZir® Solid Zirconia and E.max Ceramics are exceedingly lifelike, even reflecting light in much the same way as natural enamel. They're also 100% biocompatible, allowing for greater oral comfort and no risk of allergic reactions.
Learn More about Metal-Free Restorations
Dental Bonding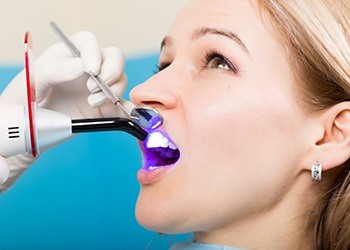 Direct bonding relies on the same composite resin materials that make up tooth-colored fillings, but for a different purpose – now, we can correct minor cosmetic flaws efficiently and attractively in addition to decay! Dr. Ornelas will place the composite resin over the affected tooth and carefully sculpt it into a subtle, pleasing shape that corrects the chip, stain, worn enamel, or other minor issue. In most cases, direct bonding only requires one appointment, which is ideal for busy professionals and parents with hectic schedules.
At-Home Teeth Whitening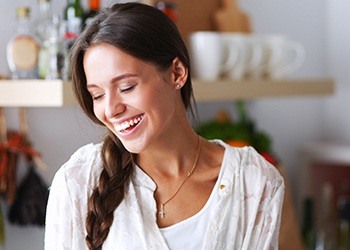 Dental staining and discoloration can happen for a variety of reasons over the years, whether you head back to the coffee pot too often at the dental office or the effects of genetics and old age are simply at work. Instead of grabbing a lackluster whitening toothpaste off the shelf at the store, our team can provide a professional-strength solution that's guaranteed to dramatically brighten tooth enamel. Opalescence take-home kits are designed to be worn at home whenever your schedule allows, creating gradual, beautiful improvements that will be noticeable before you even know it.
Digital Imaging/Virtual Smile Design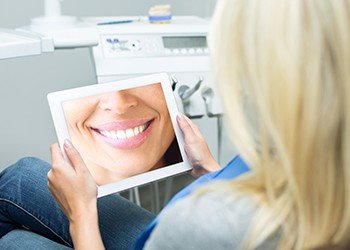 Committing to a cosmetic makeover plan can feel intimidating – what if you end up not liking the results in the end? Here in Crown Point, Dr. Ornelas is happy to put these fears to rest by giving patients a virtual sneak peek into the future with the help of digital imaging technology. All we'll need is a photo of your current smile, and the image can be precisely altered to reflect the positive changes of porcelain veneers, teeth whitening, and other services. Our goal is to help you feel confident and excited about what's to come!
ClearCorrect Clear Braces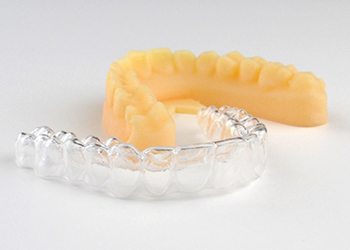 Many older patients dream of straightening their smiles, but they avoid orthodontic treatment because they can't bear the thought of wearing metal braces for months or even years on end. Thankfully, our dental office offers an alternative that gets rid of traditional brackets and wires entirely – ClearCorrect! You'll be provided with a series of clear, custom-made aligners that each represent a different stage of gradual tooth movement. When worn, these aligners are hardly noticeable at all, and their removable nature will allow you to keep enjoying your favorite foods throughout the treatment process as well.
Cosmetic Dentistry FAQs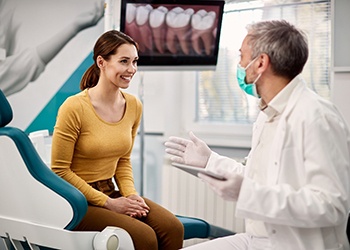 When you aren't happy with your smile, you never have to settle because your cosmetic dentist in Crown Point is ready to assist you. At Ornelas Family Dentistry, we utilize top-tier ceramic materials for attractive solutions, and you'll have the opportunity to preview your result thanks to state-of-the-art Virtual Smile Design. Still, you may want to learn more before moving forward. To help you in that pursuit, we've answered some frequently asked questions from past patients. If you don't see a particular question below, be sure to contact our team!
Does Cosmetic Dentistry Hurt?
It's not unusual to wonder if any dentistry treatment will have some associated discomfort. We are always mindful of striving to ensure you don't experience any pain, but it's important to note that most cosmetic dental treatments are noninvasive. For example, teeth whitening and dental bonding usually don't even require an anesthetic. With veneers, since your tooth must be reshaped, our dentist will numb your mouth beforehand. If a treatment does result in some residual soreness or sensitivity, it should be mild and temporary.
How Long Does Cosmetic Dentistry Last?
It depends on the type of cosmetic dental treatment you choose. Some options last much longer than others, such as veneers which have a lifespan of 15 years or more with proper care. Dental bonding generally lasts 5-10 years. With at-home teeth whitening, once you reach your desired shade, you use your kit every 3-4 weeks for touchups to maintain your bright smile. Regarding ClearCorrect aligners, treatment takes 12 months on average and then you'll wear a retainer afterward to preserve your results. The "with proper care" point is important, as oral hygiene, health, and lifestyle habits all impact the lifespan of any cosmetic dentistry option.
Is Cosmetic Dentistry Expensive?
Many people are hesitant to move forward with cosmetic dentistry because they are concerned about the cost. Even though dental insurance rarely covers cosmetic treatments, you still have a viable path to smile improvement. We offer an in-house dental savings plan that provides five percent off on cosmetic procedures, but more importantly, it will save you $345 annually with overall benefits considered – that's money you could devote to a cosmetic treatment! Also, we are happy to accept dental financing via CareCredit so you can spread the cost of a treatment over several months in a budget-friendly manner. We'll always give you options to be able to afford the confident grin you seek!
Am I Eligible for Cosmetic Dentistry?
Not everyone makes a good candidate for cosmetic dental work. To qualify, you must be in good oral health, meaning you cannot have cavities, gum disease, or another health-related issue. Once your dental health troubles have been addressed, we can revisit cosmetic treatment options. To see if you are eligible for cosmetic dentistry, you'll first need to meet with us for a consultation. After a thorough examination, we can tell you whether you are clear to move forward, and it offers the perfect opportunity to ask any questions you might have!