Cost of Dentures – Crown Point, IN
Investing in the Future of Your Smile
When it comes to the financial aspects of tooth replacement, you may be leaning more toward an affordable option that doesn't require you to empty your bank account. When choosing dentures in Crown Point, there is no designated price tag, as each patient is different. But because these restorations are custom-made with the most durable and natural-looking materials, you can expect the investment you're making will be well worth the time and money.
At Ornelas Family Dentistry, our team is here to ensure all aspects of your treatment are a success. From the initial consultation to the payment of your restoration, we'll be with you every step of the way, making sure it remains as stress-free as possible. If you're ready to schedule an appointment with us or want to learn more about the cost of dentures in Crown Point, IN, call our dental office today!
Types of Dentures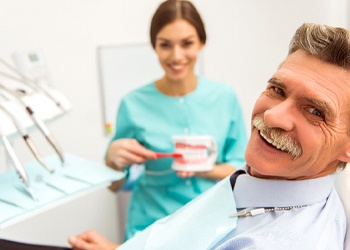 Known to be one of the safest, most reliable options for tooth replacement, dentures come in various forms, such as:
Partial Dentures: Using metal clasps or clips, these custom-made prosthetics work just like a puzzle piece, attaching to your natural teeth and filling in the gaps along your upper or lower arch.
Full Dentures: Requiring the use of your natural suction to remain in place, full dentures replace an entire arch of teeth and are made using an acrylic, gum-colored base and artificial teeth.
Implant-Retained Dentures: Using between 4 and 6 dental implants that are surgically placed into the jawbone, a custom-made denture is made and set on top of the implants and secured into place.
What Are the Stages of Receiving Dentures?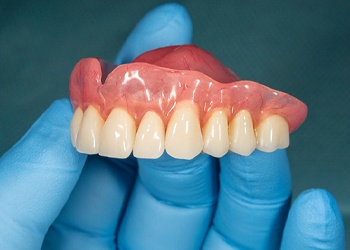 When choosing dentures to replace your missing teeth, you can expect a process that does require spending ample time getting your restoration to feel comfortable and look natural. From the initial consultation with Dr. Ornelas to the impressions and fabrication to the initial fitting and necessary adjustments, it is a timely process. But it's important to remember that these steps are vital to creating a prosthetic that not only fits well but looks beautiful.
Each phase of the process will incur its own fee, and Dr. Ornelas will begin with a full examination to determine if you are qualified for treatment. If so, he will capture impressions of your smile as well as measurements to ensure your denture is made correctly.
Once the restoration is ready and arrives in our dental office, you will return for your first official fitting. Should there be any necessary adjustments, he will complete them at this time.
If you are planning to move forward with implant-retained dentures, the process can require more time, as the surgical placement of these restorations requires that you spend at least 3-6 months recovering at home before receiving your final denture.
You'll also need to consider the time and additional money it takes should you need a bone graft, periodontal therapy, or tooth extraction before receiving any type of denture.
Are Dentures Worth the Investment?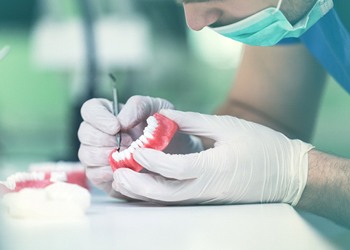 The simple answer is yes, they are certainly worth the investment in time and money. Dentures have been around for centuries and although dentistry has changed drastically since the days of George Washington, the premise of using artificial teeth to restore a person's smile remains the same. This timeless restorative solution will give you the confidence, functionality, and natural-looking appearance you need to embrace new opportunities and feel good speaking and eating around others.
Does My Dental Insurance Cover Dentures?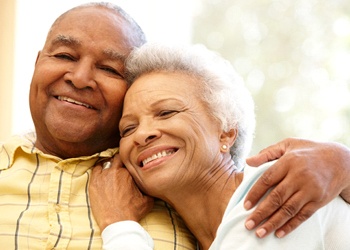 There is a good chance your dental insurance company will cover a portion of your dentures. Several factors will be considered before creating a cost estimate for your treatment, such as:
The type of dentures you need (i.e., partial, full, implant-retained dentures)
Materials used
Location of the dentist's office
Any additional dental work (i.e., tooth extraction, bone grafting, periodontal therapy)
Maintenance
At Ornelas Family Dentistry, we'll be happy to file any paperwork and claims on your behalf, making the process less stressful for you. Since dentures are often considered a major restorative service, your insurer will likely pay between 50-70% of the total cost. If you need assistance paying the remaining balance, you may apply for our in-house dental savings plan or pursue available financing through CareCredit.