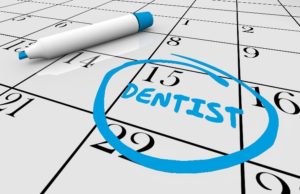 Are you looking for a new dentist in Crown Point? Whether you are new to the area or you need a change, finding the perfect dental team can be a challenge. You have unique oral health needs that constantly change over the years. You need a dentist to who can accommodate your needs and your expectations. At Ornelas Family Dentistry, we are proudly accepting new patients. We will meet your requirements to help you achieve the healthy smile you deserve.

What to Look for in a Dentist
There are many great dentists in the area, but not all will meet your needs. To find the right one for your smile, there are several tips to keep in mind when conducting your search.
Ask for Recommendations: Ask your friends, family, and neighbors for recommendations to create a short list of potential candidates.
Qualifications & Experience: Review each dentists' qualifications or experience to find one who offers the services you need. Besides completing their general dental degree, look for one who regularly continues their training.
Advanced Technology: The care you receive is amplified by the latest technological solutions. Choose a dentist who embraces emerging innovations to provide you with the high-quality care you deserve.
Reviews & Testimonials: Take the time to read online reviews and testimonials for the dentist you are considering. This provides you with firsthand insight into the care you can expect to receive.
Smile Gallery: Look at the dentist's website for before and after pictures. This will give you an idea of the results you can expect.
Affordability: Finances should not stand in your way of a healthy smile. Choose a dentist who works with leading insurance carriers while also offering a variety of payment options to keep your healthy smile affordable.
Convenience: Look for a dentist who makes scheduling appointments easy through a convenient location and flexible office hours.
To ensure you have made the right choice for your smile, call the dentist to ask about a meet and greet. This gives you the opportunity to meet the staff and tour the office to feel confident in your decision.
Enjoy the Dental Care you Deserve
If you need a new dentist, do not choose just anyone. Take the time to research your options to make the right choice for your teeth and gums. With the perfect dentist by your side, they will help you achieve your oral health goals to enjoy a healthy smile for a lifetime.
About Dr. Joe Ornelas
Dr. Joe Ornelas serves the community with high-quality dental care. Besides earning his doctorate at the Indiana University School of Dentistry, he regularly continues his education to remain well-versed in the latest technologies and treatments. He provides the individualized solutions you need through all stages of life. He works with leading insurance carriers to keep his services affordable. If you need a new dentist, he is currently accepting new patients. Contact our office today to schedule your first visit.