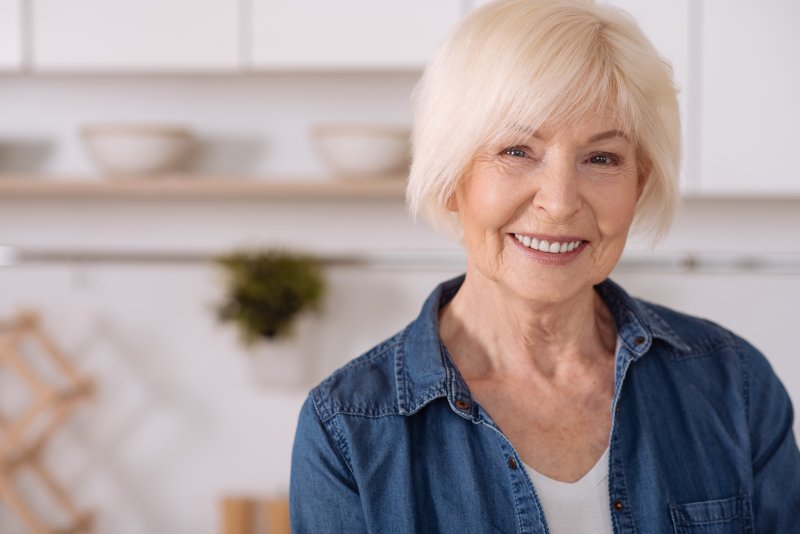 Millions of Americans suffer from tooth loss. Are you a part of that group? If so, you know from experience how missing teeth can affect your quality of life. Not only does it impact the appearance of your smile, but it can even prematurely age you! Fortunately, there's an excellent solution for these problems – dental implants. Read along to learn how implants can preserve a healthy smile and make you look younger.
Give Your Face a Fuller Appearance
The jawbone plays a crucial role in preserving facial structure. When you have missing teeth, the part of the jaw anchoring the teeth no longer receives the necessary stimulation, resulting in its deterioration. If that happens, it will leave you with sunken cheeks and make you look older than you are. Luckily, dental implants can restore the structural integrity of your face. Since implants are inserted into the jawbone to mimic tooth roots, they'll provide natural facial support and give your face a fuller appearance!
Prevent Further Tooth Loss
Have you lost one or more teeth from aging, injury, or illness? You should contact your dentist right away and ask about your tooth replacement options. Otherwise, the gaps in your smile can lead to further tooth loss. The teeth surrounding the gaps will tilt towards them and eventually fall out, making you look even older. With dental implants, you can fill the gaps and keep your remaining teeth in their place, preventing further problems down the line.
Avoid the Need for Dentures
Dentures are one of the most traditional solutions for missing teeth. Unfortunately, people who wear these prosthetic devices for several years may eventually experience facial collapse if enough of their jawbone has deteriorated. With dental implants, you never have to worry about that happening because they help preserve bone tissue. Plus, you can avoid the hassle of wearing prosthetics that slip and slide around.
Reverse Signs of Aging
Even if you take excellent care of your teeth throughout your life, they'll still fall victim to the aging process. As you get older, it's normal for teeth to become worn-down, fragile, and discolored. It's simply the result of factors like diet, oral hygiene, and even genetics. If you want to enjoy a youthful and healthy smile once again, your best option might be to replace your missing teeth with dental implants.
Smile with Confidence
Your smile is one of the first things anyone will notice about you. If you're self-conscious about your teeth, you may try to hide them any chance you get. Luckily, dental implants can reverse the effects of aging and give you a beautiful, natural-looking grin. With a youthful appearance, you'll be beaming with confidence in no time!
You don't have to live with a smile you don't love. If you have missing teeth, ask your dentist about dental implants. They'll help you enjoy a fully functioning, youthful, and confident grin once again!
About the Author
Dr. Joe Ornelas is passionate about helping patients obtain their absolute best smiles. He earned his dental doctorate at the Indiana University School of Dentistry. Since graduating, Dr. Ornelas has taken numerous continuing education courses every year to stay up-to-date with the latest in the field. If you have missing teeth, he can make you look younger with dental implants. Visit our website or call (219) 663-2892 to schedule a consultation.