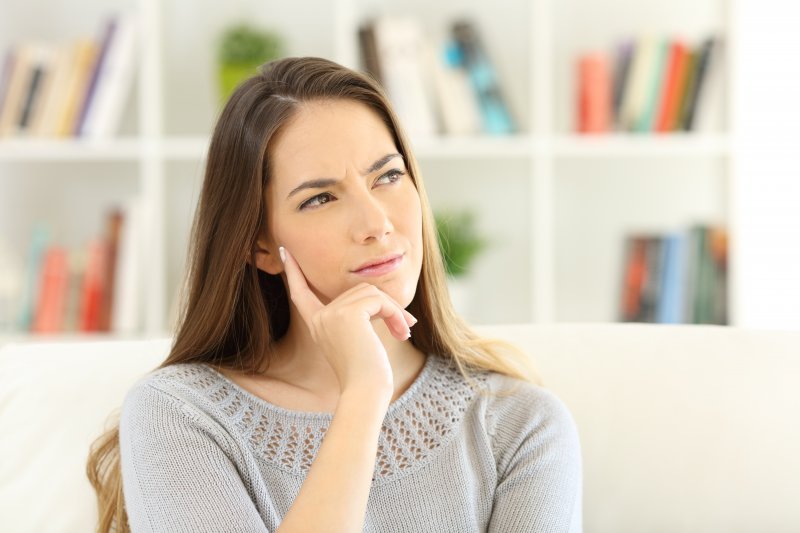 Tooth loss is a common problem that affects nearly 70% of Americans aged 35 to 44 Since it can negatively affect one's quality of life, many people seek to restore their smile with dentures or dental implants. However, it may surprise you to learn that a full set of teeth is important for more than just cosmetic reasons. Did you know that missing teeth can lead to bone loss? Read along as we explain the impact of extensive tooth loss and the best tooth-replacement solution for jawbone preservation.
How Does Missing Teeth Lead to Bone Loss?
Every time you chew and bite on food, the exerted force travels through your teeth and stimulates the jawbone. If you have gaps in your smile, the jawbone loses this stimulus, and the body gradually begins to break the bone down. According to a study published in the Indian Journal of Dentistry, nearly 25% of the bone near a missing tooth may be lost in the first year of tooth extraction. Unless intervention is taken as soon as possible, the loss of volume can lead to more teeth being lost one by one.
Can Dentures Prevent Bone Loss?
Dentures continue to be one of the most popular methods of tooth replacement for people who are missing several or all of their teeth. Typically, the oral appliances are made from hard resin and customized to fit the patient's mouth perfectly. They're often held in place with saliva and natural suction.
Although dentures are certainly effective at restoring the appearance of one's smile, they can't prevent jawbone deterioration. Some researchers even suggest that wearing dentures increases the rate at which the bone in the mouth atrophies. When that happens, patients find that their dentures become loose and ill-fitting after some time.
Why Dental Implants Are the Ideal Solution
Even though dentures are a cost-effective option, they can't provide the one thing that dental implants can – jawbone preservation! An implant is a smile titanium post that's surgically inserted into the jawbone to replace missing tooth roots. Once the implant has fused with the surrounding bone tissue via a process called osseointegration, a restoration (i.e., crown, bridge, denture) is placed on top to complete your smile. Since dental implants mimic the tooth root structure, they stimulate jawbone growth and prevent bone loss. Additionally, you can expect to enjoy benefits like a secure fit, maximum stability, and results that easily last for decades.
Ultimately, the best solution for jawbone preservation is dental implants. If you'd like to learn more about it, don't hesitate to schedule a consultation with your dental team – they're more than happy to help!
About the Practice
At Ornelas Family Dentistry, we provide exceptional and high-quality dental services for patients in Crown Point and the surrounding communities. Our team enjoys taking the time to form strong and trusting relationships with every person that walks through our door. If you have missing teeth, we offer solutions like dentures or dental implants to help rebuild your smile. Visit our website or call (219) 663-2892 to schedule a consultation.