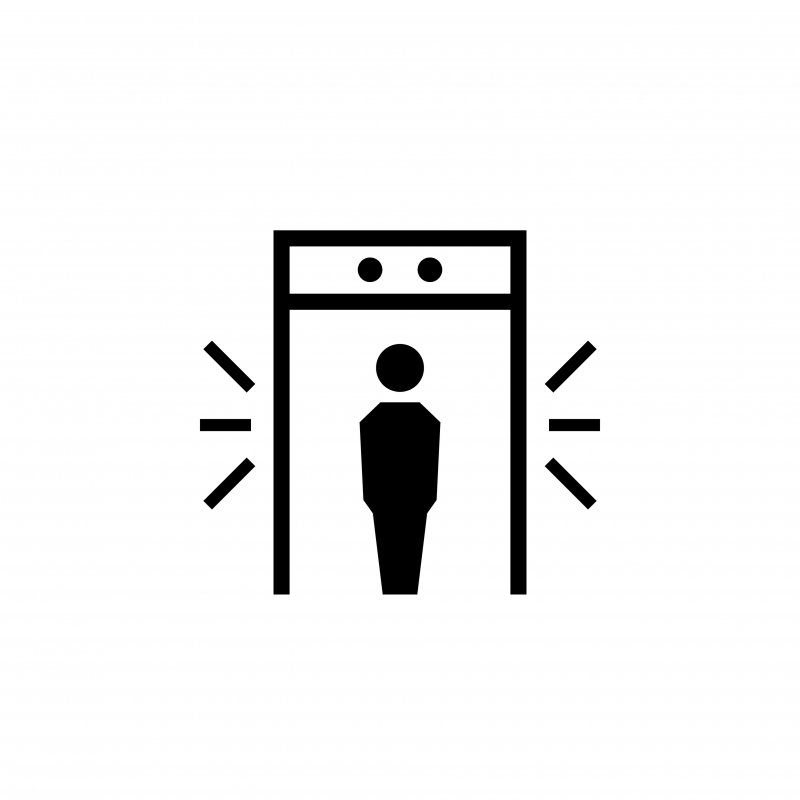 There are things about dental implants that may not occur to you until you get them. You might have researched how your new prosthetic will look, how they'll feel, and what it will take to get them, but some issues won't be apparent until they're relevant. For example: will your dental implants set off metal detectors? If you're going on a trip soon, here's what you need to know.
Will My Dental Implants Set Off Metal Detectors?
The answer is "probably not." People with dental implants travel all the time, and they tend to get through security without any issues. However, it makes sense to be concerned. Your implants are made of titanium, so it's a little strange that a sensor designed to find metal can't detect them. To be frank, it's not entirely clear why implants won't set off the alarm. Here are a few theories:
#1: Your Dental Implants Are Insulated
The metal part of your dental implant is completely submerged under the gum line, and it's surrounded by your jawbone. It's possible that the bone that's between the metal and the scanner makes a fairly significant difference in its ability to be detected.
Of course, sensors are strong enough to find metal through several layers of clothes. Bone isn't necessarily an issue either, as a metal item you're holding in your hand will still trigger the alarm. While the placement of your implants might contribute to them remaining undetected, that's not the whole story.
#2: Titanium is Hard to Detect
Metal detectors work by looking for the magnetic fields emitted by certain materials. Some metals have stronger magnetic fields than others, and the titanium used in implants happens to have a relatively weak one. Older models of metal detectors often missed titanium altogether for this very reason. However, modern units can detect it under normal circumstances, so again, there's something more to this.
#3: Dental Implants Are Very Small
The average titanium post in a dental implant is only a few millimeters in diameter, and people who have them usually only get a few. Even fairly extensive dental implants don't use that much metal in the grand scheme of things. There's a chance that the amount of titanium in your mouth simply isn't enough to set off the sensor.
The problem is that modern metal detectors are incredibly sensitive, with some reports of them even being triggered by gum wrappers. There may not be very much metal in your mouth, but you'd think a good metal detector would be able to find it.
It's not completely clear why implants don't set off metal detectors, but it's thought to be some combination of the reasons listed above. In any case, if you're concerned your tooth replacement solution will set off a metal detector, don't worry. Even though it's not completely clear why, you should be fine.
About the Author
Dr. Joe Ornelas is an implant dentist who loves to craft his patients their perfect smiles. He works hard to improve not only their teeth but their overall quality of life. Dr. Ornelas received his doctorate from the Indiana University School of Dentistry, and he's an active member of the American Dental Association. If you have any questions about how dental implants can change your life, he can be reached at his website or by phone at (219) 663-2892.