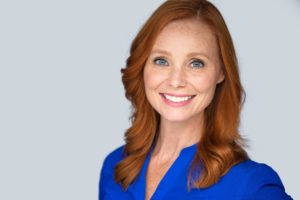 Teeth are meant to last for a lifetime, but 120 million Americans have at least one missing tooth and 40 million adults don't have any remaining. With each tooth you lose, your confidence and quality of life decline, but those aren't the only concerns. Losing even one tooth can cause your jawbone to deteriorate, which can change the shape of your face. While there are many methods to treat missing teeth, only one can stop and reverse bone loss. Here's how you can turn back the clock by rebuilding your smile with dental implants.
Missing Teeth and Bone Loss
You can lose 25% of your jawbone density within 1 year of losing a tooth. You will continue to lose bone as more time passes because your jaw isn't being stimulated by tooth roots. As your jawbone shrinks, your facial tissues won't have sufficient support, causing wrinkles and sagging skin. You can look 10 years older than your chronological age.
Bone loss can also increase your risk of poor oral health. Any remaining teeth won't have the support they need, causing them to shift from their positions. You can have a higher risk of cavities, gum disease, and additional tooth loss. It can even affect your bite and cause jaw pain.
Dental Implants and Bone Preservation
Traditional bridges and dentures are effective methods of treating tooth loss; however, they only replace the portions of teeth above the gum tissue. Therefore, they won't have any effect on stopping bone loss.
A dental implant differs from traditional methods because it replaces both the root and the crown. A titanium post is surgically placed into the jawbone to mimic a root. It will stimulate bone growth to keep your jaw strong and healthy. Your bone will fuse to the post through a process called osseointegration. After your bone integrates with the post, an abutment is attached to it to connect your restoration.
Your facial tissues will have the support they need to prevent sunken cheeks, sagging skin, and wrinkles. You'll take years off of your appearance by investing in a permanent solution for tooth loss.
Benefits of Dental Implants
Dental implants create a nearly perfect replica of your real teeth. They provide many advantages not possible using other methods, including:
Looks and feels natural.
Over a 95% success rate.
Stops bone loss.
Improves oral health and functions.
Restores 70% of natural biting force.
Long-term, cost-effective solution.
An average lifespan of 30 years or more.
Easy maintenance and care.
You can look and feel your best by choosing the most reliable option to replace lost teeth. You'll enjoy a youthful appearance and boost your self-esteem by completing your smile with dental implants.
About Dr. Joe Ornelas
Dr. Ornelas achieved his dental degree at Indiana University School of Dentistry and has regularly continued his education in advanced procedures, like dental implants. He is an active member of many professional organizations, including the American Dental Association. If you're ready to invest in dental implants, request an appointment through our website or call (219) 243-5485.