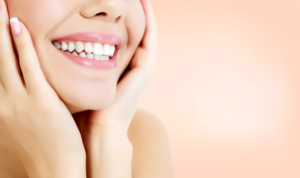 Research has found that an attractive smile is attributed to youth, success, and confidence. Not to mention, people who like the way their teeth look often feel better about their appearance. However, beauty is in the eye of the beholder, so how can you be certain you have your best smile? Believe it or not, there are 6 traits associated with an attractive smile.
1. Tooth Color
Teeth come in countless shades and tones naturally, and they change color over the years from age, lifestyle habits, diet, and oral hygiene. Unfortunately, brown or yellow teeth can make your smile look unhealthy and old.
2. Gum Display
A person with small teeth is known to have a gummy smile, but the issue isn't caused by the size of the tooth structure. Instead, it's caused by the amount of gum tissue covering the surfaces of the teeth. Too much gum tissue can make teeth look short or stubby. An uneven gum line can also make your teeth look disproportionate.
3. Spacing
Straight teeth should touch just slightly, but it rarely happens naturally. Gapped, overcrowded, or rotated teeth are common complaints. Not only are they unattractive, but misaligned teeth increase your risk of tooth decay and gum disease. Alignment problems can also affect your bite and oral functions.
4. Dental Midline
Symmetry is an important factor in the appearance of a smile. You should have the same dental midline as your face, which should be between your two central incisors. If your front teeth aren't aligned with your midline, your smile can look unbalanced.
5. Cant
Cant is the tilt of your teeth, which should be positioned straight up and down. It's not unusual for teeth to have a slight tilt, either forward or backward. Your cant can affect aesthetics and your bite.
6. Gum Color
Healthy gums are bright pink. Gum disease causes the tissue to be red or inflamed. The infection can cause tooth loss and affect your general health.
Options for a Picture-Perfect Smile
No matter the issue that's holding you back from having a flawless smile, your cosmetic dentist has the solutions you need. They'll examine your mouth and learn more about your goals to determine which procedures are right for you, which may include:
Porcelain Veneers: Bonding veneers to the teeth visible when smiling fixes many issues at once, like stains, gaps, and chips.
Metal-Free Dental Restorations: Tooth-colored materials are used to create natural-looking restorations.
Dental Bonding: A composite resin can correct minor imperfections quickly, like chips, exposed tooth roots, and decay.
At-Home Teeth Whitening: Surface and age-related stains can be improved by up to 8 shades.
The smile of your dreams is possible using the latest solutions in cosmetic dentistry.
About Dr. Joe Ornelas
Dr. Ornelas earned his dental degree at the Indiana University School of Dentistry and has regularly continued his education in many specialties, like cosmetic dentistry. He is a member of several professional organizations, including the American Dental Association and the Indiana Dental Association. Request an appointment through our website or call (219) 243-5485.