How Dental Implants Work – Crown Point, IN
Putting Picture-Perfect Smiles on Your Face
Dental implant tooth replacement is one of the most complex dental services we offer at Ornelas Family Dentistry. This advanced, multi-stage treatment process requires patients to make a big time and financial commitment, so before we get started, our team will take the time to carefully explain every stage of your unique dental implant tooth replacement plan. On this page, we've outlined the basic dental implant process, but no two patients are exactly alike. For this reason, calling to schedule a tooth replacement consultation in our Crown Point, IN dental office is essential. During these consultations, the Ornelas Family Dentistry team will walk you through treatment options and help you find the best solution to recreate your smile.
Initial Dental Implant Consultation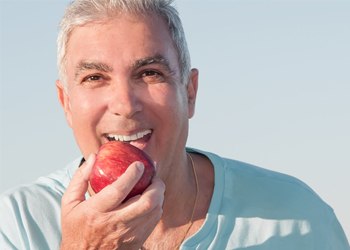 To get started, we'll schedule your tooth replacement consultation. During this first visit, we'll discuss all of your treatment options, not just dental implants, so you have all the information you need to make an informed decision about the best tooth replacement method for your unique situation. If we determine that dental implants are the best option, we may need to perform a number of preparatory treatments like tooth extractions and bone or soft tissue grafts. Then, we'll begin the process to surgically position your dental implant posts.
Dental Implant Surgery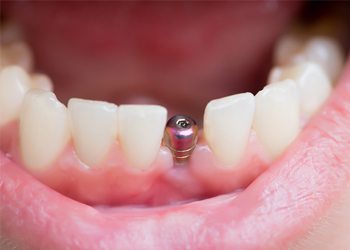 Following your treatment planning and preparation services, our team surgically places the dental implant posts. This process is actually more conservative than many patients assume. We simply make a small incision into the soft tissue. Then, the implant post is precisely positioned into the jawbone.
Dental Implant Osseointegration & Abutment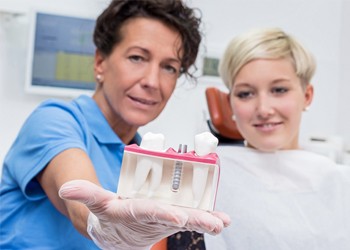 Once the implants are in place, it can take three to six months for the implant posts to fuse with the gum line. This process, known as osseointegration, is how the implant posts mimic the lost roots of missing teeth and recreate your smile. Following the osseointegration process, we attach connector pieces called abutments that affix the replacement teeth to the dental implants. When the abutments are in place, we'll capture bite impressions and design your replacement teeth.
Placement of Dental Implant Restorations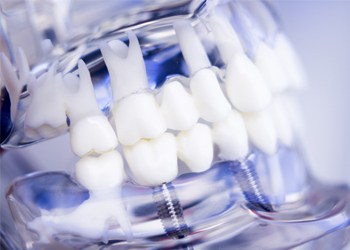 When we receive the replacement tooth or teeth from our lab, you'll come into our dental office in Crown Point for the final stage in your tooth replacement process. We'll affix your dental restoration to the implant posts, recreating your healthy, beautiful smile.