Multiple Tooth Implant – Crown Point, IN
Replace Multiple Missing Teeth with Dental Implants
Multiple Tooth Implant
Are you tired of struggling to chew your favorite foods? Are you ready to stop hiding your mouth when you smile? Ornelas Family Dentistry can rebuild your smile using the latest tooth replacement options. No matter if you're interested in a traditional treatment or you're ready to discover the security of dental implants in Crown Point, Dr. Ornelas can help.
Options for Non-Implant Replacement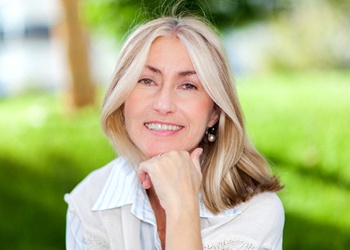 Every tooth is crucial to your oral and general health. With every tooth you lose, you also lose density in your jawbone. This significantly increases your risk of additional tooth loss. If you're missing multiple teeth, you can struggle to maintain a balanced diet because certain foods are too difficult to chew. This could eventually lead to nutritional deficiencies.
Over time, you'll also notice your facial appearance change. Your tissues won't have the support they need, which can lead to a sunken and aged appearance. You can overcome the struggles of tooth loss with an effective treatment. Dr. Ornelas performs an extensive consultation to determine an option that meets your needs and your preferences.
Crown & Bridge
A fixed bridge replaces 1 to 3 consecutive missing teeth. Dr. Ornelas takes an impression of your mouth to create replicas of your lost teeth. The bridge is held in place by reshaping your adjacent teeth to attach dental crowns to them.
Partial Denture
If you've lost most your natural teeth, but you still have a few healthy ones remaining, you can fill the empty spaces with a partial. Prosthetic teeth are held in a gum-colored base. It has a metal framework that allows it to clasp onto your remaining teeth to secure it in place.
Full Denture
An entire arch of missing teeth is treated with a full denture. An impression of your mouth is taken to ensure a comfortable fit as it is held to your gum tissue using suction or an adhesive. This allows you to enjoy many of your favorite foods again while smiling with confidence.
Process for Dental Implants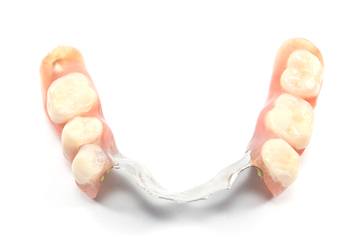 As an alternative to traditional treatments, many people are now choosing to anchor their prosthetics with dental implants. This requires a multi-step treatment, but you will enjoy a solution that can last for decades.
The first step involves surgically placing implant posts into your jawbone to act as new roots. Your jawbone fuses to them over the next several weeks. After your bone is healed, abutments are placed on each post to connect your restoration.
Benefits of Dental Implants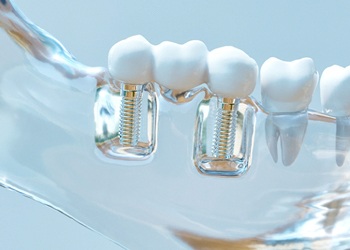 Dental implants replace the entire structure of a lost tooth. This allows you to enjoy a variety of benefits that aren't possible using conventional treatments, including:
Over a 95% success rate to last for 10 years or longer.
Looks natural to smile confidently.
Regain as much as 70% of your biting force.
Preserves your jawbone's density.
Supports your facial tissues for a youthful appearance.
Eliminates slipping and irritation.
Doesn't alter healthy teeth.
Improves your oral health.
Long-term, cost-effective solution.
Schedule Your Consultation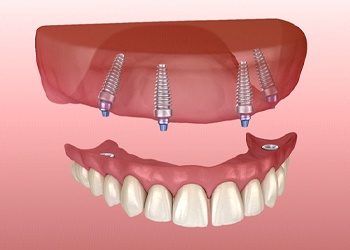 Don't let an incomplete smile impact your quality of life. Your dentist in Crown Point has the solutions you need. Contact our office today to schedule your consultation.